Professional Blood Pressure Cuffs & Monitors
Is the Professional Sphygmomanometer a good fit for you?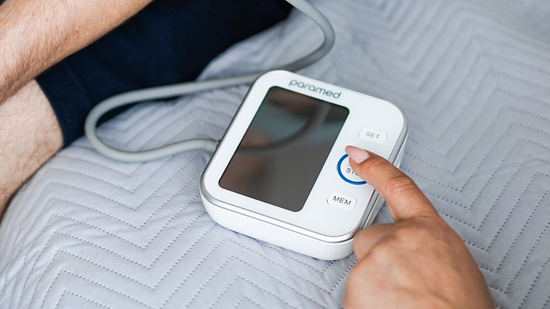 Automatic and manual BP monitors are an indispensable help in work
These professional sphygmomanometers are an all-in-one measuring device that not only measures your blood pressure accurately, but also performs multiple other functions such as measuring your heartbeat, alarming you of the presence of arrhythmia (an irregular heartbeat), automatically warning you when the cuff is not placed correctly, and storing up to 120 different measurements for two separate users, allowing for proper tracking and comparison of data over time. It is durable and comes with a cuff as well. This all-encompassing professional blood pressure monitor is all that you need!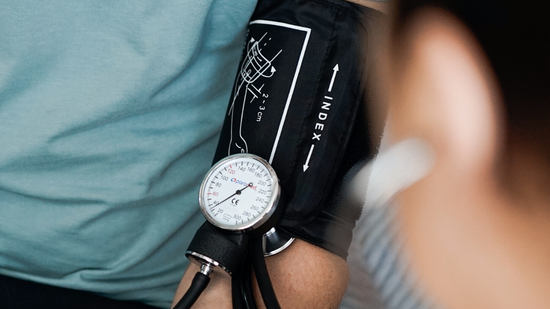 Professional BP Monitor can be used anywhere
The professional BP monitor has many great built-in features. Besides the clinically tested accuracy of its results, the digital blood pressure machine has other features made specifically for the comfort and convenience of the user. The manual blood pressure cuff is one of the high-precision instruments used for measuring. It is widely used in medical institutions, and if a user has sufficient operational experience, it can also be used at home. Thanks to the storage case, it is also convenient easy to take it with you.
READ SOME OF OUR HAPPY CUSTOMERS

LOVE! | Manual bp cuff, black
I love this bp cuff! My favorite part about it is the sliding bracket you use to get it tight around a person's arm before velcroing shut. It made it easy and quick to get a tight fit while my peers were still trying to get their cuffs on. From what I can tell, accuracy checks out as well. I'd recommend!

Great cuff, reasonable price for students | Manual bp cuff, blue
I'm a student in pharmacy and haven't used this yet, but the out-of-boxing looks great! The stitching on the cuff is even and tight. The rubber components are flexible and do not have any cracks. The dial numbers are clear and easy to read. The clip on the dial is ergonomically curved to be comfortable for the patient if the dial is clipped to the cuff. The metal components feel solid. The carrying case is a nice addition and properly sized (it's easy to get the cuff in and out without having too much extra room inside). It's just what I was expecting for a reasonable price.

Recommend | Sphygmomanometer, black
I am a pharmacy student so this isn't something I use every single day but I will say it works well and is accurate. The only problem I have with this one is the cuff doesn't have a strap to hold the clip on the gauge in place so you have to slip it on the cuff every time or just hold it, so that does make it a little inconvenient to use but it's not bad. The bag does make it convenient to store it in. Overall I like this.

Inexpensive device but excellent quality and is very accurate | Sphygmomanometer, blue
This Paramed Aneroid Sphygmomanometer is easy to use and of very good quality for the low price I paid. One a scale of 1 to 5 stars I will give it 5 stars. The pressure release needle valve works smoothly and is easy to use. The gauge is very accurate. My wife is a nurse and she checked the accuracy of this tester against her own (expensive) sphygmomanometer and the results were almost identical and only varied by a few points. I purchased this unit to verify the accuracy of an older electronic BP monitor I've been using for about 8 years. What I found was that this unit is more accurate and consistent than my electronic monitor. Additionally, the pressure gauge on this device can be easily adjusted with the included tool and lastly, Paramed offers a 30 day money back satisfaction guarantee... which I won't be using because I'm very happy with this unit. Thanks Paramed!

Just as pictured | Sphygmomanometer, pink
I bought this item for school; I am a MA student and I needed a blood pressure kit for school practices. I must say I am extremely satisfied with the product. It came packed in a presentable manner which really speaks well of the company seeing the product as it indicates they pay attention to the process from start to end which is when customer receives the product. The materials are all high quality and perform to optimal expectations. I must also say that the instructions are very clear on the care of the item which is important to get the best use of it. The carrying case is plus, this will make it easier to keep safe, clean and transport. All in all this was an excellent buy and I'm thrilled to use this new tool for school training.

Only 1 complaint | Sphygmomanometer, black
First off I love Paramed products. They are always light weight and accurate. I have several of their products. The manual blood pressure cuff is wonderful! The only thing I do not love about it is the metal bar that you have to feed the strap through. I would prefer it to just wrap one way and velcro. This does not change the performance and I still use it a lot. Just a preference.
Prices for Professional Blood Pressure Cuffs & Monitors
All your questions answered
Testing with a professional digital sphygmomanometer allows you the luxury of being able to save your data on the device, automatically compare your data over time, and display any irregularities according to World Health Organization (WHO) standards. The digital blood pressure monitor also serves to measure your heartbeat, warn the user of any sign of arrhythmia, and instruct you if the professional blood pressure cuff is placed incorrectly.
Yes, the electronic blood pressure monitor is battery powered and comes with 4 AA batteries so that you are able to use it as soon as you receive it. The professional blood pressure machine also comes with a micro-USB plug that you can use with an AC adapter to power the device. This gives you the flexibility of options for more personal and convenient use. Kindly keep in mind that an AC adapter is not included in the kit, and using both the batteries and the USB plug simultaneously is neither necessary nor advisable.
The sign for arrhythmia displayed by the monitor is the 3-heart sign and it indicates an irregular heartbeat. Make sure that you are not talking nor moving during the test and that you are relaxed, as these factors may affect the authenticity of the results and may prompt the sign for arrhythmia to be incorrectly displayed. If the digital blood pressure monitor persists in showing you the 3-heart sign, consult your doctor, as arrhythmia may be an indication of a serious underlying disorder.
The aneroid sphygmomanometer includes the monitor itself, 4 AAA batteries, a universally sized cuff with standardized width that is comfortable and easy to strap on, and an equipment case for safe storage. If you store your device correctly, avoid pinching the wire and tubing, and do not misuse the monitor, it should last for a very long time working at utmost capacity.
Yes. The professional digital sphygmomanometer is fully automated and digitalized, meaning that your role as an examiner is simply to push a few buttons. The machine even informs you whether or not the cuff has been placed correctly, reducing user-based errors. The device can even be easily used by someone to measure their own blood pressure without assistance. The results are also self-explanatory and simple. A tip for beginners: try to be properly seated and relaxed when taking the test. Avoid talking and moving, and do not consume any caffeine, do not exercise, take a shower, and/or smoke for 15-30 minutes before conducting the test.
The manometer has a miniature rectangular figure placed underneath the readings. Whenever the device is not in use, and the arrow of the manometer is indicating somewhere within the confines of the rectangular structure, this means that the device is calibrated. Whenever the arrow of the manometer is beyond the borders of the rectangle, then calibration is needed. Insert the calibration ring into the air-guard of the manometer and rotate it sideways to bring the arrow back into the rectangle. It is advisable to check for whether or not your manometer requires calibration before every usage to ensure the most accurate results.