Electronic Blood Pressure Cuffs
Why would you need to buy an Electronic Blood Pressure Monitor?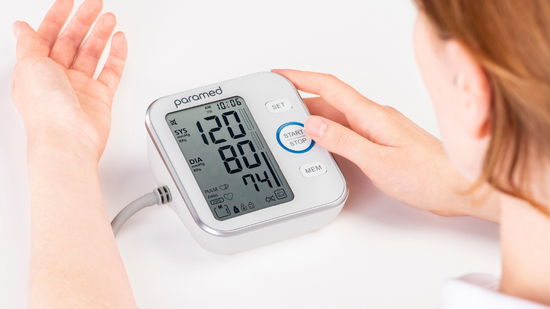 High-quality Automatic Blood Pressure Cuff
Checking your blood pressure often can become tedious and may become prone to user error when done manually. Put those worries behind you and completely automate the experience to make it as quick, dependable, and comfortable as possible. The automatic blood pressure monitor completely eliminates user error as it ensures proper cuff positioning and does the measurement for you so that you do not have to make the effort yourself. All that provided by a high-quality product at an affordable price.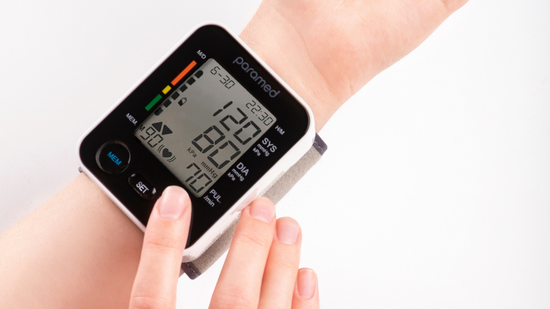 Accuracy Digital Blood Pressure Cuff
Measuring your blood pressure at home has never been easier with the fully automatic BP monitor that comes with a large and accessible LCD screen, clear and readable font, simple and minimal buttons, and the unique option to read aloud your results. The voice recitation of your measurements has adjustable volume and even a silent mode, fitting your every need. Explore some of the other options this digital instrument has to offer like the heartbeat checker and the arrhythmia alert.
READ SOME OF OUR HAPPY CUSTOMERS

Easy to read and listen | Arm BP monitor B22
I bought this for my grandma and she lives it. Very convenient, battery operated (so you don't have an extra cord to take care), very compact and the plus here I gotta give it to the loud volume so my grandma can hear the reading and it let her know if she's in a good range.

Very comvenient and easy to use | Arm BP monitor B15
I had been using this for about 1.5 years ago. The automatic bp cuff is super easy to use and give results for BP levels as well as pulse rate. It stores data for two users so me and my wife both can use the device one after the other and can look into memory for last 60 readings. I placed the batteries the very first time and since then never ever needed to put them again. However, sometimes, I would take readings 2-3 times within a gap of 5 mins and the results show variance of 5-10 points. Other than that, its a very good device and I would highly recommend it to everyone who are making thier first purchase.

Great little machine! | Wrist BP monitor A37
I've never had a good arm BP reading, it makes me anxious and skews the reading. This little wrist cuff does an excellent job and with it I am getting normal readings instead of false high ones. Love it! 💕

This is so easy to use | Wrist BP monitor A12
I recently had open heart surgery and it is important to take me blood pressure on a regular basis. so I got one of these. It is so Easy to use. Now there has been times I have had to retake measurements a couple of time to make sure it was correct. But I had to do that and the over type also. I really enjoy the convenience of this easy to use machine.

Visual and Audible Results | Arm BP monitor B22
My cousin who is a medical assistant in the hospital recommended this cuff. I have no medical training, but I find it easy o use. It seems accurate. You can read the results clearly, but the machine also announces the pressure and pulse results verbally and diagnoses if it is high, low, or normal.

Simple to use, even for a non- tech person | Arm BP monitor B15
I don't do great with modern tech, but this thing is simple, and works great. Totally satisfied with my purchase. Works with enclosed batteries or you can use any standard usb cord to power it. I'd follow instructions and set up time and date before first use, then when you look back in memory you'll know date and time of all readings for a clear record of last 120 measurements. Simply makes taking blood pressure a breeze.
Prices for Electronic Blood Pressure Cuffs
All your questions answered
With hypertension and heart disease becoming more and more common at even younger ages, tracking our health through a digital blood pressure monitor has become vital. This device monitors your blood pressure, heart rate, and alerts you of any irregularities. It is also necessary to check whether your hypertension medication, if applicable, is effective or not. Generally speaking, this automated device helps us to understand how our stress levels and how different internal and external elements can affect our health throughout the day. The road to better understanding our health starts with owning your own digital blood pressure monitor at home or in the office.
While manual blood pressure cuffs may be prone to human error and variability in the reading of results from one person to another, the electronic blood pressure cuffs eliminate these possible errors by automatically checking cuff positioning (and prompting a change in the position, if necessary) and by presenting you with accurate and clear results that you do not need to interpret. This portable instrument also goes the extra mile by reading out the results and storing your data for you so you do not have to bother doing so yourself.
The digital blood pressure cuff avoids confusion as it is a standard adult-sized cuff that measures arms with a radius of 8.7-16.5 inches. The digital blood pressure cuff has an adjustable ring for added comfort, is latex-free, and is made of high-grade polyester and PVC.
Yes, the automatic blood pressure monitor has been fully clinically tested and evaluated, and meets all necessary standards so that you can be sure you are getting the most authentic and reliable results from the apparatus. The sphygmomanometer is professionally calibrated and is even used in professional medical settings.
Yes, the digital blood pressure monitor stores up to 120 different measurements for two different users. Each measurement can be saved automatically and may be viewed with the date and time of the test as well so that you can better understand the differences in your results. On top of all that, your digital blood pressure monitor presents you with WHO-standard results that highlight any irregularities and anomalies in your blood pressure across all of your saved measurements.