Blood Pressure Upper Arm Monitors
Upper Arm BP Monitor has a lot of benefits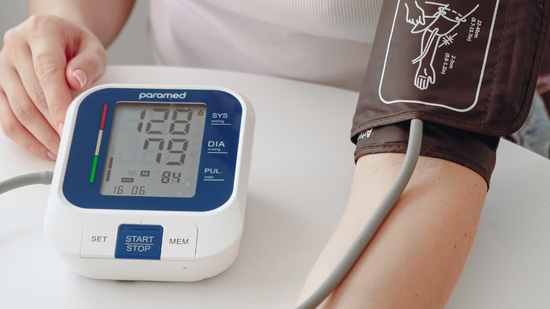 Is the Upper Arm BP Monitor a good fit for you?
The device meets all the necessary clinical standards and requirements to present to you top-notch results at an affordable cost. The fully automated blood pressure monitor is equipped with an intelligent memory function that allows you to review up to 120 previous measurements for two different users. The data is presented according to WHO standards and is easy to read and understand. Your doctor will surely be both impressed and grateful when presented with such valuable data!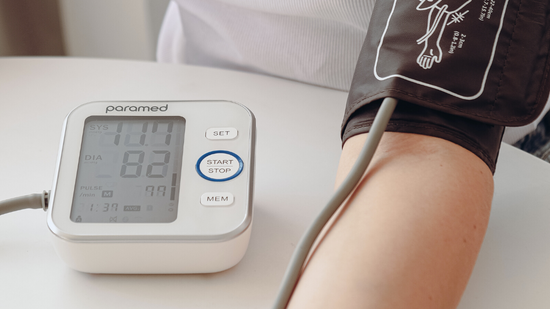 The Need for Professional BP Upper Arm Monitor
With hypertension being deemed a silent disease that creeps up on you, identifying it early is difficult to say the least, especially with a host of vague symptoms that can plague the victim. Hypertension is also a common prerequisite to serious heart conditions, making early recognition and proper management of hypertension a key in the prevention of heart disease. This is why a professional blood pressure upper arm monitor is an important tool to have ready at home for constant and quick monitoring of one's blood pressure.
READ SOME OF OUR HAPPY CUSTOMERS

The best one I've tried so far | B15
I've been using this for quite a while. And all I can say it's just awesome. I recently bought another one for my mom, who lives alone and occasionally has hypertension. As a medical worker I can assure you that this blood pressure monitor is one of the best, especially for home use. It's easy to use and you can check your previous measurement results. It's very useful for people like me, who wants to control BP of an older relatives, like me controlling my mom. And what I also like is that you don't need to buy batteries like with other monitors. Here they are, included with BP monitor, bag for it and box. Thanks!

Accurate & easy to use | B15
Great for someone who is losing his hearing. I took a reading using an arm cuff and a stethoscope to compare against one I took with the Paramed bp monitor. The readings jibed so I no longer have to concentrate on the points when the throbbing begins and when it ends. In addition I get my pulse beats monitored. The results are very easy to read. Another bonus is that it checks for heart beat irregularities - something I would not be able to catch using my old cuff and stethoscope. The price is right - more than right.

Its a functioning BP machine | B15
Its decent. Does the job and doesn't have reading errors often. The other model they used to sell that sings and reads out load is better but since I could no longer find that one, this makes a decent replacement. Being able to be powered by AC is an added plus.

Blood Pressure Monitor fits the bill | B22
Have just used our new Paramed Digital BP Monitor. Seems accurate, very easy to read. The setup was fairly easy. We set it for my wife and I. The 4 stars for ease of use are just because of the switching back and forth when using for two people. That can be a little cumbersome, but we are getting the hang of it after just a few days. Definitely recommend this monitor for your home use.

It's very accurate | B22
This blood pressure cuff, fits my arm great not too big like the old one, it's accurate and very easy to use. The machine tells you exactly what to do. Very instrumental in helping me maintain my hypertension. Excellent bargain. I highly recommend this product .

I love the simplicity | B22
I have to track my blood pressure daily due to medication I'm prescribed. This unit is very easy to use. I really like the cuff design. It's easily installed and removed one handed. The cuff design allows one to install on the upper arm snugly. I would recommend to others considering purchasing a bp monitor.
Prices for Blood Pressure Upper Arm Monitors
All your questions answered
The upper arm blood pressure cuff provides more comfort and more precise results than a cuff using wrist positioning. This is especially true when it is an automatic bp monitor; the comfort extends to during the testing as well as you are not obligated to maneuver any equipment or perform any reading of the device throughout the test. The advantageousness of the upper arm blood pressure cuff makes it the gold-standard and the go-to choice for most professionals.
With the digital arm bp cuffs, the user is not expected to perform any special tasks other than to wrap the cuff around their arm and press the start button. The manual counterpart, however, traditionally requires some level of skill to operate. When it comes to reading and recording results, the automated device simply displays or reads out the numbers for you at the end of the test, while with a manual cuff, the user has to interpret the readings during the test themselves. Lastly, with the storing of data, the electronic device can fully store up to 120 data readings and track any abnormalities across time, which is obviously not a viable option with the manual model.
You can easily obtain the most authentic results if you follow a few simple key instructions. If you use your sphygmomanometer daily, attempt to make it a standard habit of yours to use the machine at around the same time every day to avoid the normal variations in our blood pressure throughout the day. Secondly, avoid smoking, caffeine, exercising, and showering up to half an hour before the test. In the minutes leading up to your test, try your best to relax and stay calm. During the test itself, sit up straight with your left arm at your heart's level, resting on a hard surface with your palm to the sky and your legs uncrossed. Breathe normally and without any special effort, and simply do not talk nor move during the test. With these simple rules, you are bound to get the most accurate results!
Yes! The professional upper arm bp machine is user-friendly and its usage is as simple as clicking a button. Even the act of placing the cuff on yourself, or on someone else if you're assisting them, is double-checked by the machine itself and will let the user know whether or not they've done this step correctly. The automaticity of the process offered by the device makes it a great product for non-professionals.
All of the features, like the date and time display, the volume of the voice-relay option, the tracker of the data entry, switching between users, and so on, can be done by entering the settings menu, accessed by hitting the settings button. Pressing and holding the settings button at different intervals gives you access to the different menus of each feature. For specifics, please review your detailed user manual.