Stethoscopes for sale: for medical and home use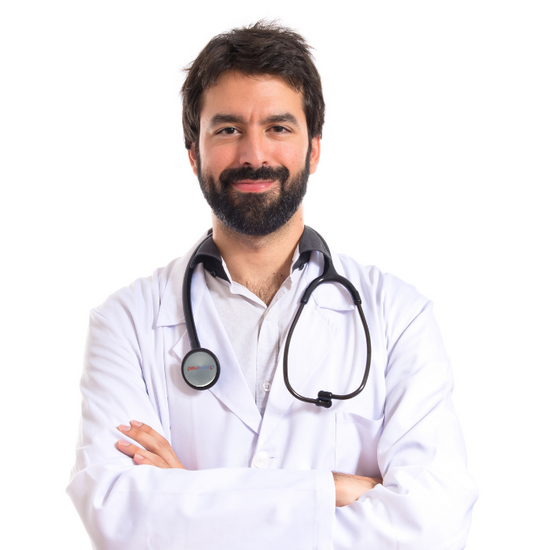 What is it?
The stethoscope is a device for listening (auscultation) to inner organ noises from the lungs, bronchi, heart, blood vessels, intestines, and others. Thanks to this device, doctors can listen to patient's internal organs and determine abnormalities. The classic medical stethoscope consists of a sound-producing cone-shaped funnel. Modern medicine has advanced considerably, and current models of stethoscopes can be supplemented with a tensioned diaphragm to amplify the sound and hear organ sounds indirectly.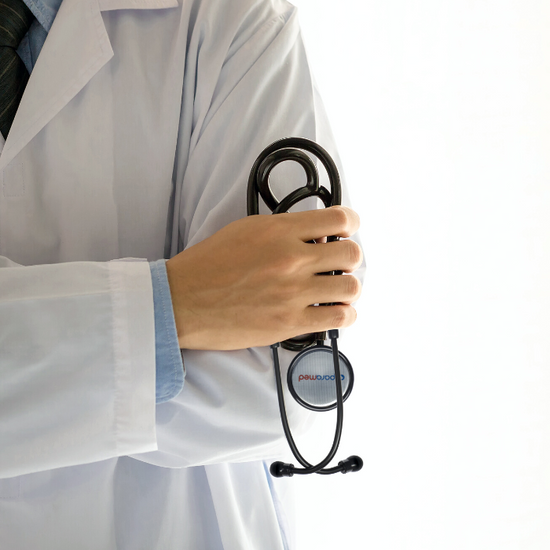 Сhoose and buy cheap stethoscopes online
When choosing a medical stethoscope, you should pay attention to some characteristics. Note the acoustic head features, which can be unilateral or bilateral. Pay attention to the stethoscope's accessories (spare diaphragms and bells), eartips and diaphragm rings materials. Here you will find inexpensive, but high-quality options that meet all the requirements.
Read Some Of Our Happy Customers

Great one! | CM 4136
Daughter is a med student and she loves it with it coming with 2 sets of ear plugs and extra diaphragm (big round circular listening device, and price she was excited, her previous diaphragm wore out and this one makes it so she doesn't have to buy another one thanks again Amazon for excellent quality products!!!

Great stethoscope for the price | RH 3009
Works great. No problems with it. Light weight, which is nice.

Good Value! | RH 3012
Needed something to add to the medical bag/first aid kit. Didn't need anything fancy, just functional. Item came today and was impressed. Sound quality is great. The only beef I have with this is (and mind you, my head seems larger than most), the ear pieces dig in a bit. They're comfortable overall, but they seem small, so it's a bit tight. I just pulled it apart a bit to bend them to a more comfortable position. Thick tubing, very quality feel. Satisfied with my purchase and didn't have the hefty price tag like some others I've seen.

Works for hospital nurse | CM 4136
Was tired of my expensive stethoscopes getting «lost» in the hospital. This one works well. I can hear everything, no problem. The ear tubes are in a fixed position and do not rotate at all. That bothered me for the first couple days because it was different from my previous one. Flexibility of the tubing could be a little better. But it is good enough so that I can carry the stethoscope in the big pocket on my scrub pants, which is the way I prefer to carry it. You can pay a hundred or couple hundred dollars more and get a slightly better stethoscope. Some specialists might want to do that. This one is fine for me as a nurse.

Work even better than I hoped! | RH 3009
I am not a medical practitioner. I wanted to be able to take vitals from home as my wife had pneumonia a few years ago and it was undetected for a long time. This stethoscope is simple to use and very loud, making it easy to hear clearly. I spoke with my Dr. and got a few tips on what sort of sounds would be of Immediate concern. Now if I'm worried I can quickly check to determine if we need to see a Dr. I would never self diagnose but being a bit informed in these troubling times is a small piece of mind. My small gripes are the size of the chrome head/ear set is rather small, a bit cheap but not toy like. I wish it came with a bag or case. In all, very pleased and impressed by the quality and how well they work.

Such great quality for an even better price tag | RH 3012
Very pleased with this stethoscope! Such great quality for an even better price tag. Being a nurse for 14 years I've used it from the basic facility provided isolation stethoscopes all the way to a Littmann and this is a great alternative! I could easily auscultate heart, lung and bowel sounds with this scope, no problems with obtaining a blood pressure either. The ear pieces are very comfortable and do not hinder the sound at all. I appreciate the clamp-on ID tag, extra earpieces and spare bell diaphragm too! Another great perk is that I have not had to warm this bell up before placing it on my clients, so far it hasn't seemed to get cold to the touch. Really enjoying this stethoscope for such a great price, will share this with my peers for sure!
All your questions answered
Buying a stethoscope is very easy. You choose the device that you need and submit your order. If you are new to this, we recommend asking our experts for more information.
Yes, our online store has all kinds of products, ranging in price from inexpensive to expensive, depending on your needs. Paramed produces inexpensive but high-quality medical devices.
Inexpensive stethoscopes differ from the expensive ones in country of manufacture and production materials.
There is no definitive answer lifespan for cheap or expensive stethoscopes. It all depends on the frequency of use. If you use it rarely, it could last 20 years.
Stethoscopes are over-the-counter and dispensed without a prescription.