Blood Pressure Cuffs & Monitors
Why do you need a blood pressure monitor by Paramed?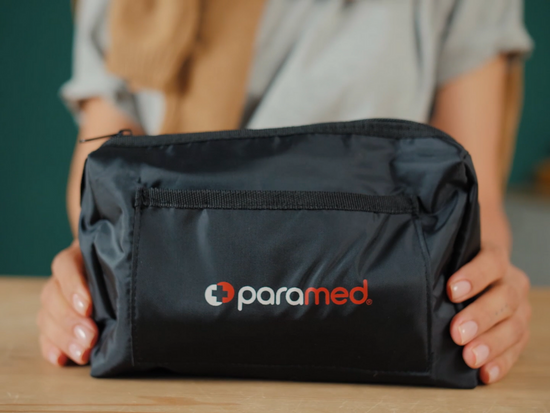 Doctors recommend measuring blood pressure at home and keeping a diary
Today, every one out of five people aged 20 to 35 years old has prerequisites for hypertension . It can cause stroke, heart attack, or other serious illnesses. Often, young people under stress suffer from hypertension, so even young and healthy people should regularly check their blood pressure.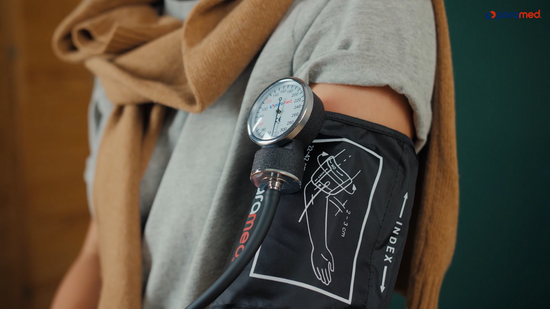 The Paramed Blood Pressure Monitors are high quality and easy to use
All these devices that are clinically tested. You get a convenient reliable and easy-to-use bp machine. We have a very supportive service team. We will answer any of your questions and will solve any problems with the device that may occur. We will provide our customers with a refund or product replacement.
Read Some Of Our Happy Customers

Manual BP monitor: Basic Black | Great school gift
Bought this for my boyfriend going to paramedic school and he was definitely happy to receive it. Thank you and it works accurately and it came quickly thank you

Automatic BP monitor: B22 | Best Quality product
Easy to use. Nice quality. If you are looking for a BP device this is the one to get. You will have peace of mind knowing the unit gives accurate readings. So glad I purchased this one. You'll like it too.

Wrist BP monitor: A12 | Great buy
This works great ! Just read the instructions so u get accurate readings - like most digital bp cuffs u have to take bp a specific way or u get a false reading

Automatic BP monitor: B15 | Easy to Operate
I bought this because of the price and reviews. I found this bp machine to be of good quality, easy to use and read and matched the reading from my doctor's office.

Sphygmomanometer: Black | Good value
Easy to use, no need for batteries. You can rest assured that the reading you get is actual when you can hear your or your patient's heart beat to obtain the upper pressure until you can't hear it for the low pressure. Very good value for the price.

Wrist BP monitor: A26 |
Works very well. If you are concerned that it's not accurate, your doctor can calibrate it. Very useful for watching my wife's blood pressure while pregnant!
Prices for Blood Pressure Cuffs & Monitors
All your questions answered
We are located in the USA. Usually, we ship the next business day of your purchase. Expected free delivery time: 3-5 business days. There is a possibility of urgent delivery.
The safety of the measurements of the device is confirmed by the agency of the Food and Drug Administration (FDA). Also this device is manufactured to meet the following European blood pressure monitor standards: EN1060-1, EN1060-3, IEC 80601-2-30, 1ISO81060-1, IEC60601-1-11, IEC60601-1. Device fulfills the stipulations of the Intemational Standard IEC60601-1-2 of Electromagnetic compatibility.
Yes! The professional upper arm bp machine is user-friendly and its usage is as simple as clicking a button. Even the act of placing the cuff on yourself, or on someone else if you're assisting them, is double-checked by the machine itself and will let the user know whether or not they've done this step correctly. The automaticity of the process offered by the device makes it a great product for non-professionals.
Yes, this device has been fully clinically tested and evaluated, and meets all necessary standards so that you can be sure you are getting the most authentic and reliable results from the apparatus. The sphygmomanometer is calibrated and is even used in professional medical settings.