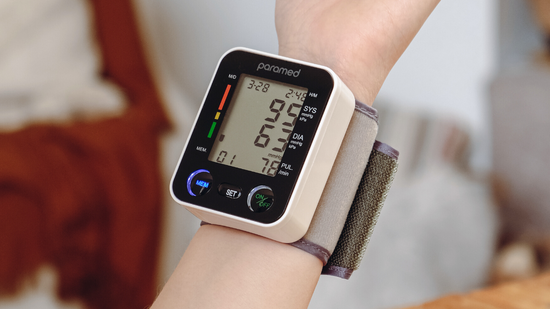 Why do you need a wrist bp monitor by Paramed?
The Paramed electronic monitor can follow you anywhere you go thanks to its compact wrist cuff size and the included carrying case, making it a perfect choice for traveling people with hyper/ hypotension. Use at the comfort of your home without attaching large, clunky and uncomfortable analog monitors or have it always with you on your travels and keep unpleasant surprises at bay. The wrist blood pressure monitor by Paramed is a compact and comfortable device for health monitoring at any time. It is possible to measure blood pressure and heart rate by pressing just a single button.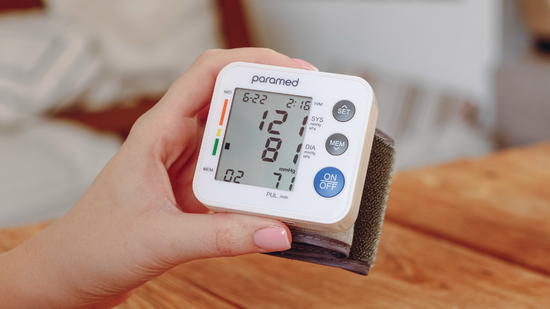 What you need to know about using a wrist blood pressure monitor
Wrist blood pressure monitor by Paramed stores up to 90 measurements of pressure in memory. Thanks to this, you will be able to easily trace how your pressure has been changing for some time. Together with an automatic wrist blood pressure monitor, two batteries are supplied and a convenient case in which you can store the device and carry it with you. Thus, the wrist BP monitor is always ready to work.
Prices for Wrist Monitors