The Paramed CM4136 is a classic dual-head stethoscope designed for listening to various heart, lung, and other organ tones. The double-headed stainless-steel stethoscope provides the accurate acoustics and stable performance.
Product Features
For all organs
The Paramed CM4136 professional stethoscope with double-sided head is suitable for listening to all organs and for use by doctors and nurses.
Convenience and reliability
The head is made of aluminum, so it is very lightweight and easy to use. Such device is comfortable to use throughout the day, and won't cause pain when worn for a long time.
Safety and durability
The stethoscope diaphragm is made of a special supersensitive polymer for maximum "audibility". The tubes are made of PVC (polyvinyl chloride), so they are durable and hypoallergenic.
Read More from Some of Our Happy Customers

Excellent quality
I'm a doctor and have had other heavier stethoscopes, and this compared well in terms of sound quality, and more importantly it is so light. Love this more than my other ones because it's so lightweight.

Use it for emt work. No issues yet
For the price this works well for Emt use or if you're just ems. I can hear lung sounds well enough in the front. Easy to store in my pocket and it hasn't broken yet. Sometimes the diaphragm will pop out of the rubber surrounding it because it's been squished in my pocket but I just push it back in.

Perfect for students
Very good stethoscope for the money. I bought one for my daughter for nursing school. I was so impressed with the quality, I bought another for myself. If you are a doctor, or if you are buying one for a doctor, you should probably be looking at a Littmann but this is a good stethoscope for nursing students and techs just starting out. I am very happy with this purchase.

Works great
The sound is very clear I use it daily. been about a month now and don't have any complaints. I wouldn't say it's the lightest you can definitely feel the weight of having something around your neck but it's not bothersome or tiring. Sound travels real good. I'd buy again.

Pretty good if this is your first stethoscope
Liked: light weight, durable, it works, LOVED how it came with adjustable ear grips, and it was packaged beautifully Dislike: hard to hear on myself but when I used it on animals with my job like dogs or cats I didn't have an issue

Very good quality
I was looking to find a good stethoscope without taking out a second mortgage for my house. I was quite surprised when I used this one. I can hear very well with this and it's a sturdy. I've recommended this stethoscope to my coworkers and it's a hit! Also, very good quality for the price!
Professional dual-head stethoscope for general practitioners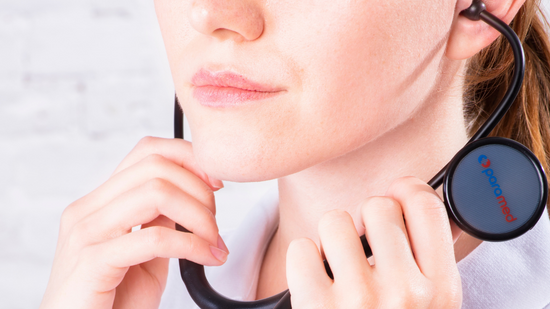 Classic dual head stethoscope for professional or home use
This professional dual-head stethoscope is designed for listening to various heart, lung, and other organ tones. Featuring a bell side as well as a diaphragm side, our device can help you monitor a wider gamma of sounds ranging from general body area monitoring, to picking up low-level frequencies or murmurs that a normal diaphragm may not pick up.
What additional features does our stethoscope have?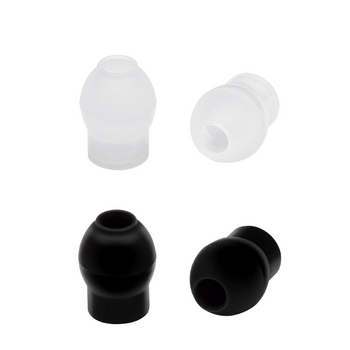 Comfortable
Comes with 4 ear tips, varying from Small, to Medium, to Large - so that you can enjoy the perfect fit that does not put strain on your ears.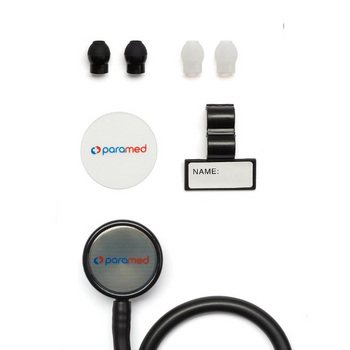 Full set
Comes equipped with all the accessories you need: Dual-head Stethoscope, 4x Ear Tips, Extra Diaphragm, Name Tag & an Accessory case for extra convenience.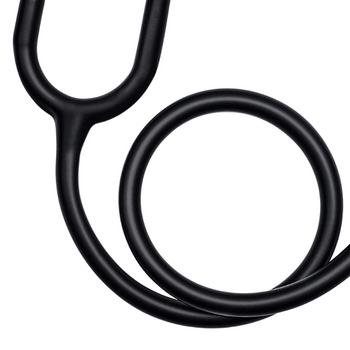 Enhanced durability
For the tubing of Paramed 29.5 inch - long stethoscope, we use a durable, latex-free material that never irritates the skin, and is also sweat, stain and oil-resistant.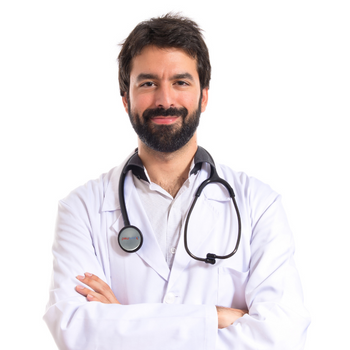 Approved
This stethoscope kit is - FDA approved and comes fully backed by our 30-Day Money Back Guarantee.
Paramed CM4136 Dual Head Stethoscope: Specifications
| | |
| --- | --- |
| Part Number: | CM-4136 |
| Color: |  Black |
| Material: | Rubber |
| Length: | 29.5 inch |
| UNSPSC Code: | 42182100 |
What's in the box?

1 Dual Head Stethoscope

4 Ear tips (Small, Medium, Large)

1 Extra Diaphragm

1 Accessory case for diaphragm & ear tips
1 User manual

All your questions answered
The professional dual-head stethoscope is designed to diagnose issues in the cardiovascular and respiratory systems.
A professional dual-head stethoscope is mainly used by doctors. Therapists use stethoscopes daily. Most doctors use a dual-head model daily because they can auscultate both adults and children with the same instrument.
The only proven method of choosing the right stethoscope is your own experience. That is why before buying a stethoscope, you should personally check the sound conduction, tone audibility, ear olive tightness, and device membrane.
We are located in the USA. Usually, we ship the next business day of your purchase. Expected free delivery time: 3-5 business days. There is a possibility of urgent delivery.
Featured Products